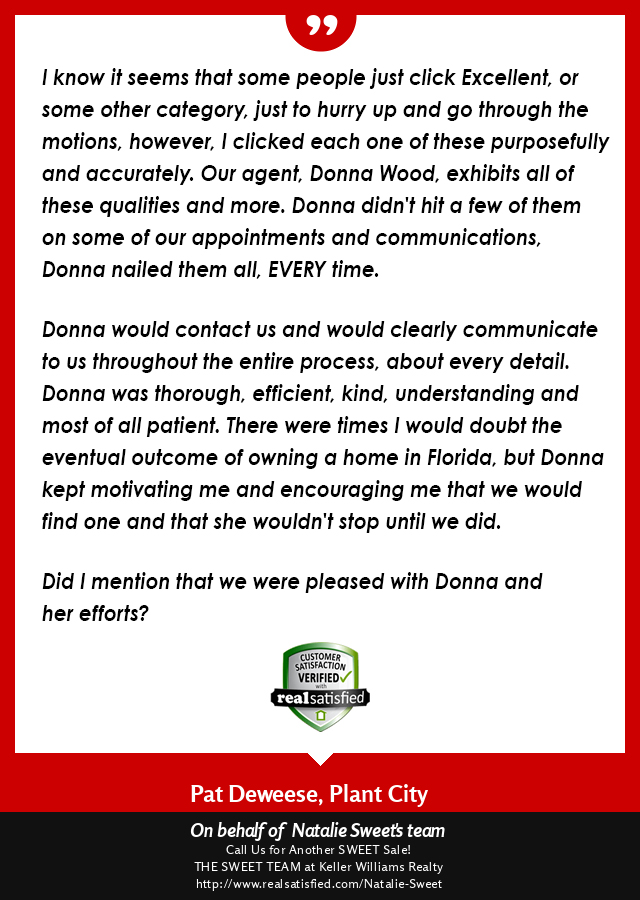 I know it seems that some people just click Excellent, or some
other category, just to hurry up and go through the motions,
however, I clicked each one of these purposefully and accurately. Our agent, Donna Wood, exhibits all of these qualities and more. Donna didn't hit a few of them on some of
our appointments and communications, Donna nailed them all,
EVERY time.

Donna would contact us and would clearly communicate to us
throughout the entire process, about every detail. Donna was
thorough, efficient, kind, understanding and most of all patient. There were times I would doubt the eventual outcome of owning a home in Florida, but Donna kept motivating me and encouraging me that we would find one and that she wouldn't stop until we did.


Did I mention that we were pleased with Donna and her efforts?

— Patrick DeWeese, Buyer